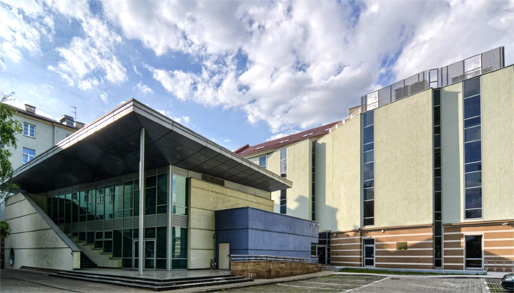 The main and most important advantages of the Faculty of Management are interdisciplinarity and appropriate response to the challenges of the contemporary market economy. Therefore, it's educational offer includes not only knowledge in the field of business management but also issues in the field of eco-innovation or circular economy.
The UST-AGH Faculty of Management, as part of one of the few elite research universities in Poland, offers extensive knowledge and state-of-the-art expertise, which are fundamentals in creating a successful lean manager. The Faculty of Management is a leader across the UST-AGH University in the matter of pro-environmental changes. This is the first faculty in Poland that developed the Social Responsibility Report for the university needs.
Nowadays, the management studies are based on technology. Thus, the Faculty of Management heavily invests in laboratory infrastructure. The faculty has its own very modern, well-equipped laboratories: the MakerBot Engineering Innovation Lab. – Authorized SMARTTECH Measuring Laboratory, the Eye Tracking Laboratory, the Virtual Reality Laboratory, and the Bloomberg Finance Lab. The faculty's educational offer also includes certified trainings under international projects, such as: KIC Raw Materials, Erasmus+ i CEEPUS.
Studying in a multicultural environment is a potential for international students to study together with Polish colleagues, which is very helpful for them to adapt to Polish studying conditions.For years, the Faculty's graduates have been an excellent national and international human resources for management staff. Studying at the UST-AGH Faculty of Management means working in a good company.
For the useful information you can visit our website https://www.zarz.agh.edu.pl/